Chiraflex® Mandrins and Chiraflex® Scalp vein sets
Chiraflex® Mandrins
Chiraflex Mandrins are intended for longer interruptions in infusion and has a screw onto IV cannula. The mandrins are compatible with Chiraflex IV Cannulas and Chiraflex Safety IV Cannulas. They are colour-coded as per Chiraflex IV Cannula colour-coding.
Chiraflex® Scalp vein sets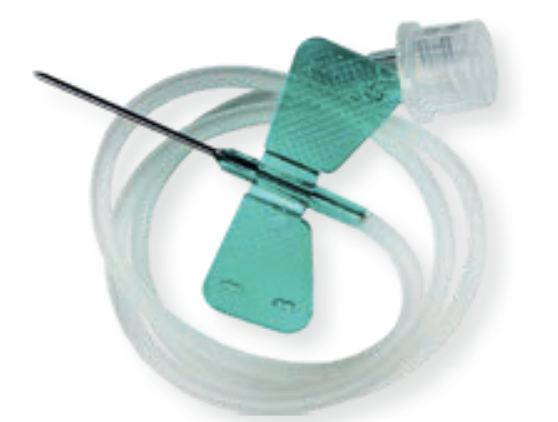 Chiraflex Scalp vein sets are intended for shorter time infusion. The set includes a stainless steel needle with a lengthof 20 mm (4/5") and a 30 cm plastic tube.
Spec
Chiraflex® Mandrins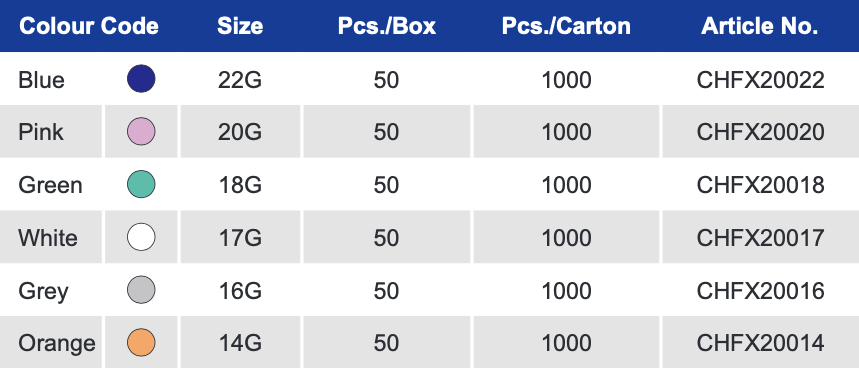 Chiraflex® Scalp vein sets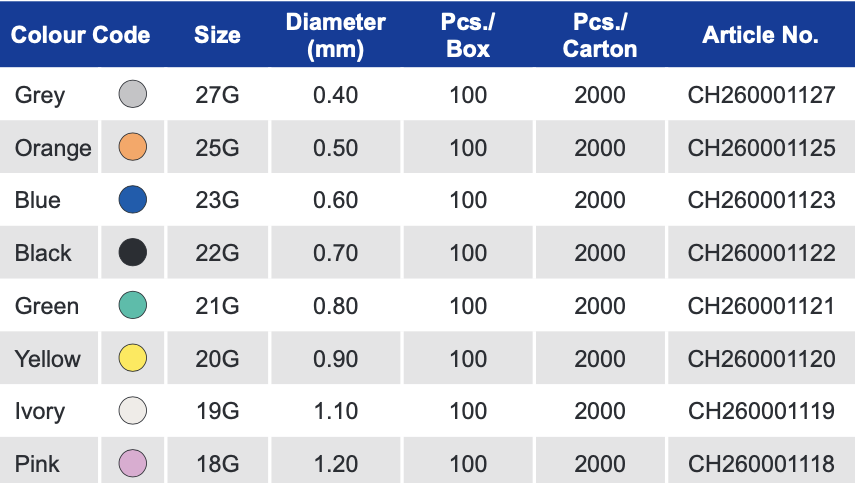 No customer reviews for the moment.