ChiraplusTM Accessories IV Administration (Chiraplus Infusion set, Chirahem Transfusion set)
Product detail
ChiraplusTM Spikes: Intended for comfortable and safe drug manipulation. 
ChiraplusTM Injection ports: Offer additional drug admi-nistration when applied with other devices.
ChiraplusTM Stoppers: Give a short-term option for storage or transfer of solution.
ChiralineTM Extension lines: Extension tubing in 45 cm or 180 cm, where Luer lock ends are available.
ChirawayTM 3-way stopcock: Available in standard or lipid resistant material with colour-coding differentiation.
Spec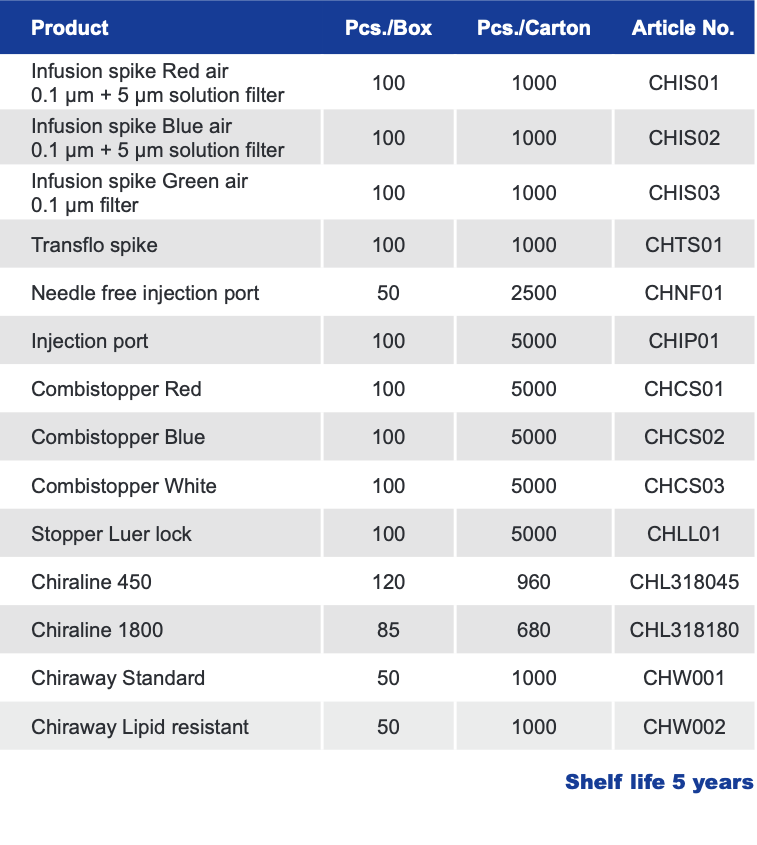 No customer reviews for the moment.